by Fredrik on Mar.08, 2011, under Traveling
The art of properly managing a short trip lies in packing. Packing smart is everything. Lasting only one or two days, the shorthaul is when you try to avoid checking your luggage. Think carry-on. Airline allowances for domestic US flights are two carry-ons per person while in EU it's only one (and yes, your briefcase counts as one). As if this injustice is not enough, the maximum weight and dimensions of a US carry-on are bigger. But then again. in America everything is bigger…
To leverage this injustice, why not buy a US sized carry-on the next time you are in the US and use it in the EU? Chances are it will pass as a legitimate carry-on most of the time. Look for one that you like but that also comes with wheels (turns out pulling something on wheels is much easier than carrying the same amount of weight) and that expands – i.e. there is a zipper around the bag that if used expands the height of the bag with 5-10cm. This allows you to use the bag as carry-on in one direction and as checked luggage in the other. Black may be as boring as it is common and it does require that extra attention at baggage claim, but black is also discreet and does not draw much attention. Just what you need.
Puddle jumping is nice as the distances are shorter and therefore more convenient, but you have to plan your packing even harder. Essentially every item you bring has to be used at least once, or you should seriously consider not bringing it. The exception to this rule (there are always exceptions) is an umbrella. You should always bring an umbrella, especially if your journey takes you anywhere near Britain, but you of course hope you won't have to use it.
Things of multiple use come in handy here, such as a reversible belt. Brown on one side, black on the other and with two buckles. Very neat. Saves space. Travel size toiletry bag, travel size contact lens liquid bottle, travel size toothbrush, travel size toothpaste, travel size everything. Can't find the stuff you need in travel sizes? Make your own. I usually bring hair wax in an empty contact lens case, cut in half. Be creative! Don't be afraid of buying the things you need either at the airport or at the destination. Why pack a deodorant if you plan to buy one soon anyway? Buy it at the airport instead. After security.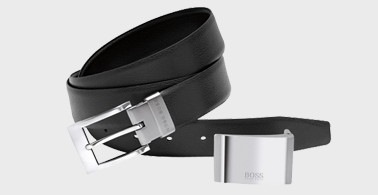 Being the prick that keeps the flight from departing on time is just not cool anymore. It probably never was. Be reasonably on time. Not too early but not late either. Use the airlines' smartphone apps – they'll keep you posted on any delays or gate changes that concern you.
:Shorthauls, Travel hints